Automotive and RV Glass and windshield repair in Bismarck, ND
With over 30 years in the Bismarck, ND automotive glass and windshield industry, we know that you don't always want the cheapest windshield installation, but the safest.
Many of our customers don't know that your windshield is one of the top safety features of your vehicle.
Your windshield is a major component of the structural integrity of your vehicle. In the case of an accident you windshield is what helps hold your roof up and keeps you safe from harm. Your windshield also helps your air bags respond properly in order to protect you in an accident.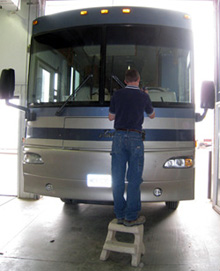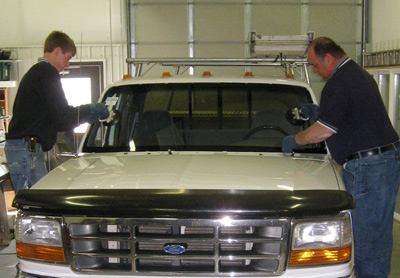 Haider Glass Specialties has an elite staff that is highly trained in the automotive and RV glass and windshield replacement industry. Tom Haider has had over 30 years of experience in the glass industry and has obtained his Master Certified Installer status from the National Glass Association. Tom has been a part of the National Disaster team and has traveled all over the United States to replace windshields on all types of vehicles. We specialize in exotic cars and also have extensive experience in unique and antique auto glass replacement. Our staff is certified by the Dow Corning Industry and completes yearly training.
We are here to serve you for all of your glass repair and replacement needs. Make sure that you are safe in your vehicle. You never know when a car accident may happen to you or a loved one, and that is why Haider Glass Specialties will only use the safest materials and installation procedures. We may not have the cheapest windshields in town, but our customers will be the safest in their vehicle. Bring in your vehicle, camper, or motor home today and we we promise to take only the utmost care of both you and your vehicle.