Use Glass To Add Texture to Your Space
Glass comes in many textures and patterns and can be used to soften a space or add character to any room in your home.  Cabinetry is one of the most popular places that you will find textured glass.  Textured glass for cabinetry can soften and enhance your beautiful wood work and enhance the theme of your kitchen or bathroom.
Using Glass in Modern Decorating
The above photo was taken in a rustic log home but we are seeing more and more modern decorating styles in today's homes.  The beauty of glass is that it takes on the feel of the decor that surrounds it.  Glass can enhance a rustic or traditional space or compliment a very modern space.  The beauty of glass is that it comes in so many colors and textures that there is a style for every space.
Glass in Every Place and Space
We know that there are many textures and colors of glass available, but, where are the best places to use glass?  The answer is that glass can be used in every room in your home.  Below we have listed some popular places to add glass.  Glass can reflect the items in your home that you love and the cost is usually very low compared to what it reflects in your home.
Bathrooms:
Custom Mirrors add depth to your bathroom, enhance your space, and make the room feel larger. Custom Mirrors can aid in creating a spa like feel or they can add to the modern decor in your bathroom.
Custom Glass Shower Enclosures are seen in many bathrooms. They can show off the tile work in your shower while still being easy to clean and maintain.
 Kitchens
Kitchens are a popular space for Cabinetry Glass because of the abundance of cabinetry in this space. Glass will break up the wood look and can enhance the decor in the kitchen. Glass can be used in the kitchen for a modern, transitional, or traditional feel.
Glass Backsplashes and Countertops have been a popular design trend for many years. Glass comes in so many textures and is a smooth surface that is easy to clean. It adds a beautiful touch to any kitchen.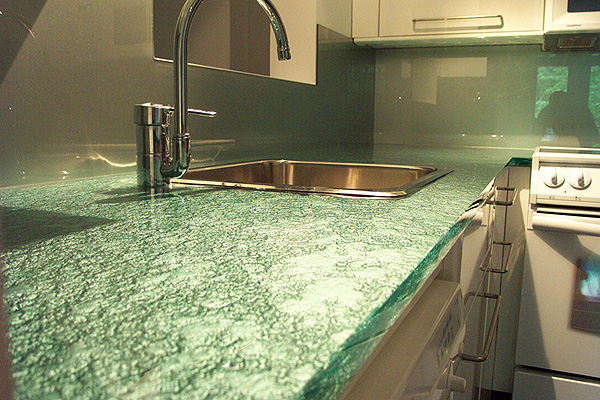 Family Rooms, Media Rooms, and Living Rooms
Textured glass is used in wet bar cabinetry to enhance the space. Many mirrored backsplashes are also used in this space to add depth and dimension.  Media rooms are becoming more and more popular and glass doors are used to enhance the feel of the room and provide a sound barrier and privacy.  Glass can be used in living rooms for pillars, glass walls, or a decorative feature of the room.
Glass can be used to enhance every room in your home. It can be an inexpensive way to bring out the beauty of your space.  Please contact our office anytime and someone on our design team would be happy to help you add textured glass to your home or office.
For Anything Glass, Think, Haider Glass
701-250-6787
www.haiderglass.com
Facebook.com/Haiderglass